22 Feb

Schools must only reopen with two-metre distancing and compulsory face masks, union tells Gavin Williamson
'Teachers cannot teach and children cannot learn where their health or safety is at risk', NASUWT says – amid evidence of increased transmission among pupils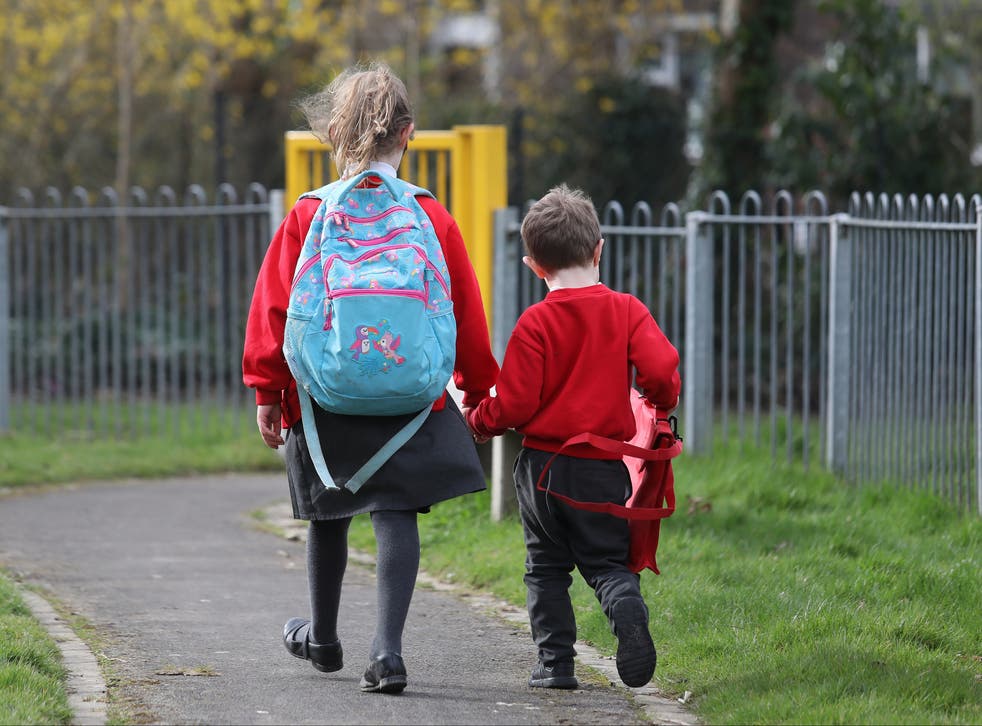 Schools must only reopen next month if two-metre distancing between staff and pupils can be guaranteed and with compulsory face coverings, a union says.
And head teachers must be given the option of remaining closed except for vulnerable children and those of key workers in Covid-19 hotspots, the NASUWT has told Gavin Williamson.
The union, representing heads and other teachers, backed reopening next month – but has shifted its stance because of evidence of increased transmission among pupils of the new variant of the disease.
And it has demanded the much-tougher safety restrictions, as well as next week's return of some pupils to be delayed until those measures are in place.
They should include "stringent application of two-metre social distancing between staff and pupils", a new letter to the education secretary says.
"Mandatory wearing of face masks or visors within school and college buildings" and "PPE (eg gloves, aprons) to be worn by education staff" are also necessary, it says.
"We trust that you will agree that teachers cannot teach and children cannot learn where their health or safety is at risk," Patrick Roach, the union's general secretary, has written.
It is unclear how quickly – or even whether – schools and colleges could be adapted to ensure pupils and staff remain two metres apart.
The letter comes after Michael Gove threw the full reopening of schools into doubt, with government scientists believed to have warned that children must stay at home to curb the pandemic.
Mr Williamson and officials at the Department for Education joined crunch talks in Downing Street on Monday, although a decision may not be made immediately.a
The Sage advisory group is believed to have warned ministers that schools must remain closed in January to prevent Covid cases from spiralling out of control.
However, it might be kept below 1 if schools are kept closed next month, Sage is believed to have said, with closing secondary schools delivering a stronger benefit than shutting primary schools.
Mr Gove said it was still the intention for primary schools and GCSE and A-level students to return next week – and all other pupils a week later – "for the moment".
But he added: "We do keep things under review. And we'll be talking to head teachers and teachers in the next 24 and 48 hours, just to make sure that our plans, which of course are accompanied by community testing, are right and robust."
Mr Roach's letter added: "As levels of coronavirus transmission have increased rapidly in the wider community, teachers, headteachers and support staff have worked valiantly to keep schools open safely.
"However, with a further wave of virus transmission now regrettably in prospect, teachers' safety concerns cannot be overlooked.
Source – www.independent.co.uk